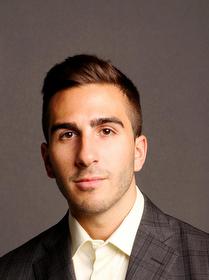 Lukas Krznaric
B.Comm.
Sales Representative
Phone: 416.410.9111
Mobile: 416.910.6486
NOT your average agent.  The fact is, the average agent in the industry treats real estate as a side gig.  On the other side of the spectrum, you have teams with a large amount of agents who treat you like just another number, and often will not have your best interests in mind.  That's where I come into play and fill the need.

As a full time agent, I put your interests as a client first and foremost.  When a client gives me the opportunity to work with them, you better believe I'm fired up to do an unbelievable job for them!

Working for my family's residential development company for a number of years, I bring with me extensive knowledge from my past and make it my job to educate my clients and I each and every day.  I can guarantee 100% honesty and trust from my end, and unlike your average agent my primary motive is your satisfaction.  I love what I do!