About Me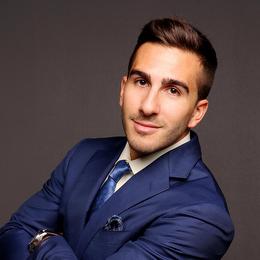 A Woodbridge native, Lukas was born into and currently has a strong foundation in real estate and construction. He is the grandson of a long time developer and son of a successful business owner in concrete forming. His father and grandfather have always been two important role models for him and have given him the knowledge and guidance to succeed in both business and in life.
Lukas grew up playing competitive hockey and knows what it takes to win. Through hockey he learned self-discipline, commitment and being a part of a team. Health and fitness has always been and is currently an important aspect in Lukas' life. With previous experience as a personal trainer, he put his clients first and worked passionately to improve and help people's lives to get them the results they wanted. Lukas is an extremely motivated individual that won't stop until he gets the job done.
Having lived in Toronto's downtown core for four years , Lukas has a great knowledge of both Toronto and the GTA. It was in Toronto where he attended Ryerson University and earned a degree in Business Management with a major in Marketing. With strong negotiation skills, Lukas has what it takes to sell or find you the property most suitable for your needs, and is committed to making your customer experience exceptional.